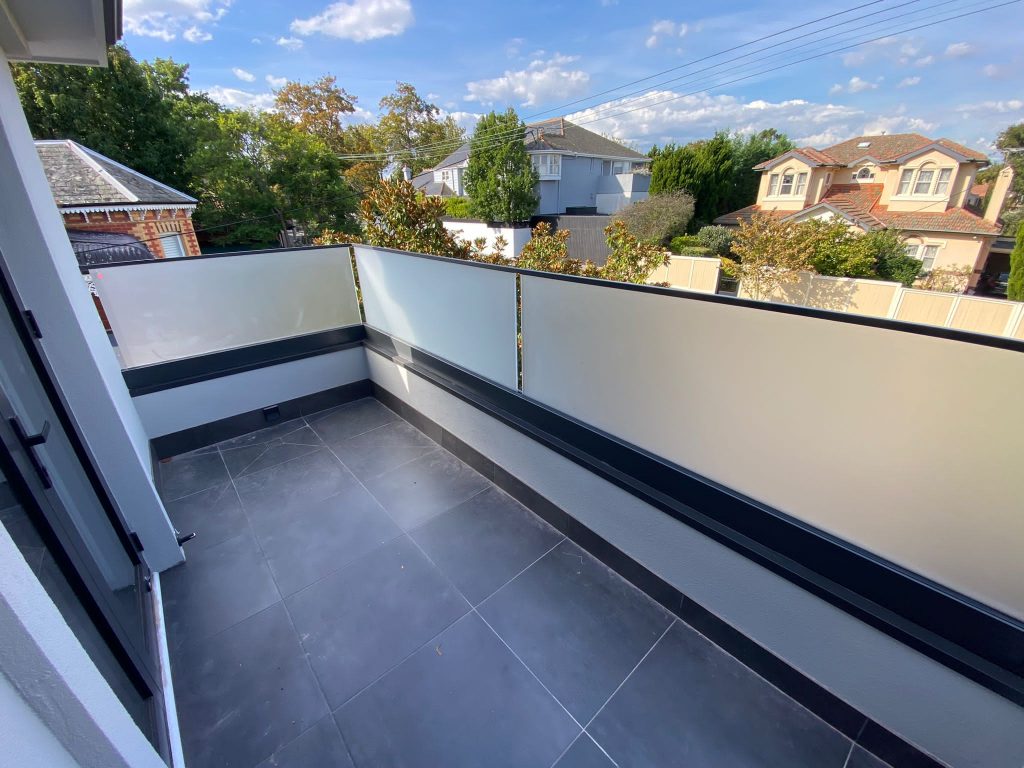 Nearly every type of service we offer!
Frameless shower screens, pool fence, roof panels, windows, mirrors, balcony balustrade
The Kew project showcases nearly everything that we can do!

During this renovation project we installed two huge frameless glass shower screens, a pool fence, a balustrade on the balcony, some roof panels, a few windows and some mirrors.

The shower screens were nearly floor to ceiling panels with heights of 2.3m. The roof panels we installed were 12mm grey laminate and the balustrade is 12mm toughened low iron crystal frost, with a powder coated capping handrail in Monument.