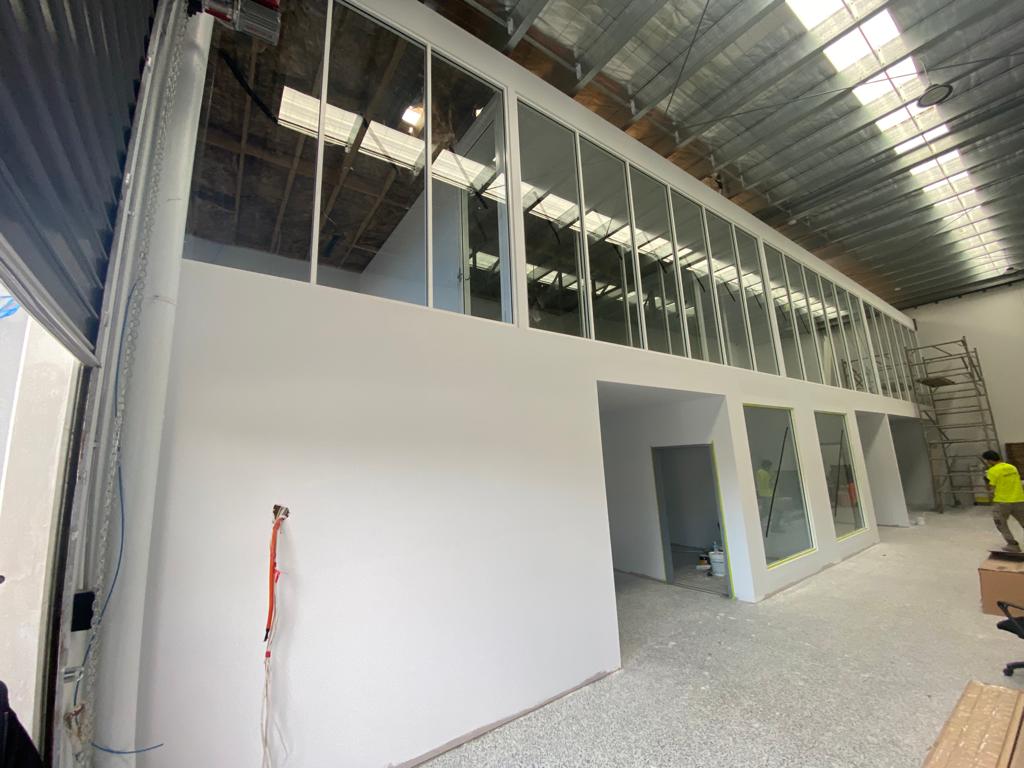 Office partitioning, windows and aluminium frames
We recently completed an office partitioning and window project in one of our neighbouring factories at Foley Glass Headquarters in Moorabbin.

It is not something we do often, but we can customise and install aluminium framing for some glazing projects.

The project included installing 28 clear 6.38 laminate panels and 2 clear 8.38 laminate panels into approximately 50m² of white powder coated aluminium frames.